We hope you had as good of a Labor Day Weekend as we had. Over the last couple of weeks, many of you have joined us on Social Media. You've discovered our Daily Flash Sales are the real deal, and almost all specials get announced there first.  If you haven't started following us on Facebook, Twitter or Instagram, you really should. It's the place to keep up with what is going on with SMKW! Here's a few things you might have missed
Don't miss Vendor Rep Weekend October 20-22!
Every year, SMKW celebrates the brands we carry by hosting Vendor Rep Weekend at our retail showroom in Sevierville, Tennessee. This year more than 50 brands will send representation to this event to meet and talk with our showroom guests. The celebration, which runs from Friday, October 20 – Sunday, October 22 (9am-9pm daily), includes some great prices, incredible door prizes and giveaways all day, every day (must be present to win), and the opportunity to meet some really special guests. This is the one event that you do not want to miss! We'll share more as we get closer!
Spyderco Manix 2 Sprint Run
Spyderco has released a Spyderco Manix 2 Sprint Run. This knife is limited edition and features materials not found on the standard Manix 2. They'll sell out quick, so don't wait.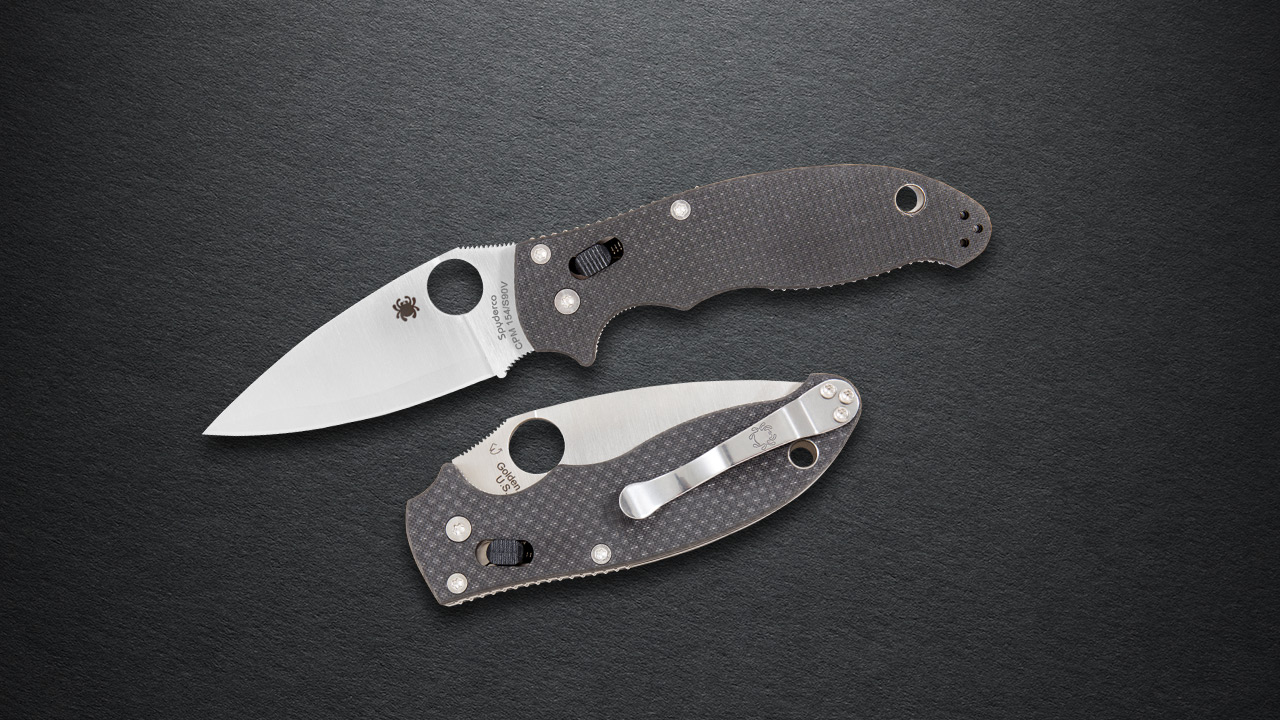 The big deal about sprint run knives are their unique materials not found in the original models. The standard Manix 2 features an S30V blade with G10 handles or tool steel with fiberglass reinforced polymer handles. This sprint run has a Cpm-154/S90V composite blade and black carbon fiber handles.
The ball-bearing lock system, reversible pocket clip, and dimensions are the same as the original version, but the composite blade of two premium steels and the carbon fiber handle are really a step up. This knife is is literally Spyderco taking an already great knife and making even it better.
The Spyderco Manix 2 Sprint Run Details
Cpm-154/S90V Composite steel blade
Black carbon fiber handle
Ball-bearing lock
3.37″ blade length
4.66″ closed length
Limited edition
Made in the U.S.A.
The original Manix 2 retails for $167.97, but this premium, limited edition retails for $239.97. For the materials involved and its limited production, the low $200's seems appropriate. You can find the Spyderco Manix 2 Sprint Run by simply clicking the button below.

Zero Tolerance discontinues the ZT 0630 and ZT 0909
Zero Tolerance has discontinued and will no longer make the ZT 0630 and ZT 0909 models. That means that if you want one, you better get it now. We have the best deals online for these two models. The 0630 is marked down from $200.00 to $144.99 and the 0909 from $180.00 to $129.99. At these prices, they won't last long.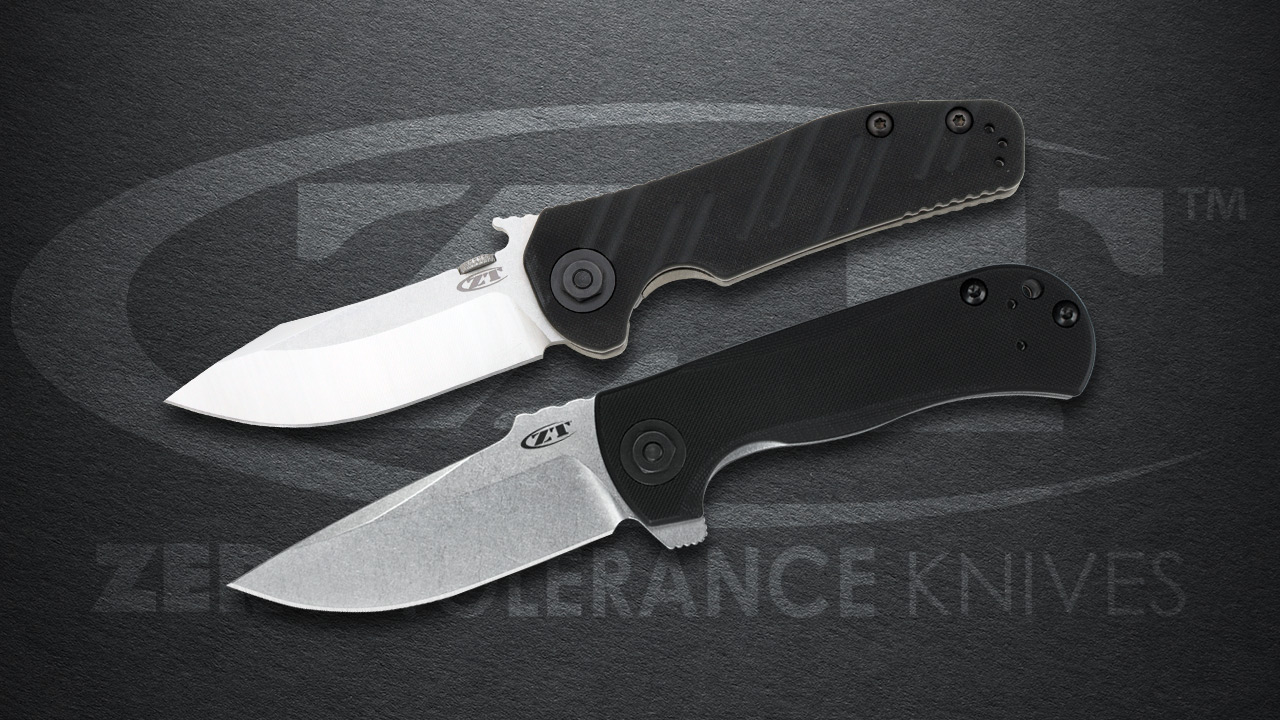 The 0630's CPM-S35VN blade features the Emerson Wave opening sytem, but can be easily opened by thumb disk as well. The 0630 also features a G10 front scale and a framelock mechanism  integrated into the titanium back handle. Like any Zero Tolerance knife, it has smooth action and excellent craftsmaship. It's an absolute steal for $144.99.
The 0909 also features the same CPM-S35VN in the blade, but is a standard ZT flipper with ultra-smooth KVT ball bearings. The 0909's blade has a stonewash finish that helps distinguish it from others in the ZT line. The 0909 has full G10 handles and a linerlock mechanism. Getting a knife like this for $129.99 is a rare treat.
The ZT 0630 and ZT 0909 Details
The 0630:
CPM-S35VN Stainless blade
Emerson Wave system
Titanium handles with G10 front scale
Framelock
3 5/8″ blade length
4 7/8″ closed length
Made in the U.S.A.
The 0909:
CPM-S35VN Stainless blade
Flipper with KVT ball bearing system
G10 handles
Linerlock
3 13/16″ blade length
4 3/4″ closed length
Made in the U.S.A.
This Zero Tolerance deal is going to go by fast. If you're interested in the ZT 0630 or ZT 0909, you can find these two knives by simply clicking the button below.

Microtech Madness Sale – 10% off all Microtech and Marfione Customs
Until this Friday, September 8th at 11:59pm (EST), all Microtechs and Marfione Customs are discounted 10%! It's your chance to get a great knife at a better price. Go check out what's available right now by clicking here: Microtech Madness Sale.
Upcoming Events
October 20-22
SMKW Rep Weekend
Smoky Mountain Knife Works
November 24
Black Friday
Smoky Mountain Knife Works & smkw.com
Follow us on Social Media
If you're not following us on Facebook, Twitter, and Instagram, you're missing out! We use them to quickly alert our customers about events, specials, fun facts, and of course, great giveaways.  Here are the links you need to follow our social media accounts. Click the icons below to find our pages.
facebook.com/SmokyMountainKnifeWorks/
instagram.com/smokymountainknifeworks/
twitter.com/SMKWcom
You might also like